Universal Effort: COVID Jabs for the Elderly
全民抗疫 — 長者篇
Hong Kong faces serious setbacks in COVID-19 vaccination rates among the elderly, who are unfortunately the most vulnerable group under the fifth wave in the city. With various mandates now in force across Hong Kong, senior citizens are likely to be interrupted in their routines and comforts. In this Cantonese webinar, Prof CHAN Hon Wai Felix will address common concerns over COVID-19 vaccination in older people.
Medical professionals, elderly home service providers, and others interested in the field are all welcome to join.
現時本港老年人的新冠疫苗接種率嚴重滯後;不幸的是,老年人是第五波疫情中最脆弱的一群。隨著香港實施多項措施以增加疫苗接種率,老年人的日常生活將有機會受到影響。是次網絡研討會,陳漢威教授將以廣東話講解長者在接種新冠疫苗方面的關注點。
歡迎醫學界人士、護老院舍服務提供者及關心長者疫苗接種的人士參加。
Date & Time 日期及時間
2022-02-17 (Thu 四)
香港時間 18:30-19:45 HKT
Speaker 講者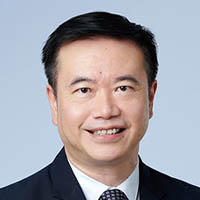 Prof CHAN Hon Wai Felix
陳漢威教授
Specialist in Geriatric Medicine
老人科專科醫生
Honorary Clinical Professor (HKU)
香港大學名譽臨床教授
Moderators 主持人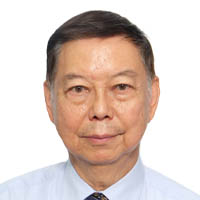 Dr LAM Kui Chun
林鉅津醫生
Specialist in Gastroenterology & Hepatology
腸胃肝臟科專科醫生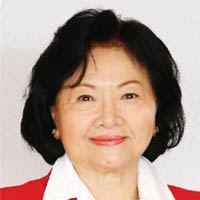 Dr WAI Yuk Chun Veronica
韋玉珍醫生
Specialist in Anaesthesiology
麻醉科專科醫生
Notes 注意事項
The webinar will be held via Zoom in Cantonese. Login link for the webinar will be emailed to you automatically after you register online.
是次網上研討會將以Zoom形式及廣東話進行。在閣下完成登記後,我們會透過電子郵件給您發送研討會Zoom連結。
The webinar is open to the public and is not an accredited CME activity.
是次研討會接受公眾人士參與,並不是一項CME活動。

Enquiry 查詢: +852-3893 6222  (WhatsApp message 訊息 /call 電話)